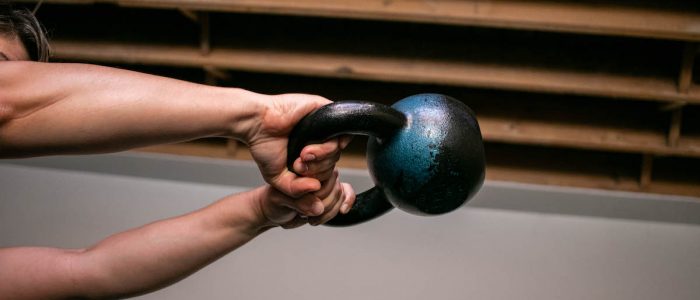 In part 1 of this series we looked at a few of the untenable, totally indefensible, ill-if-at-all-considered positions that people stake out in arguments over fitness function and form. People do this in almost every topic imagine, by the way, so it's not at all unique to fitness. The question of how we know things and how we know what we know about what we know has stymied philosophers since Thales of Miletus asked if his dog would think it was night when the sun was eclipsed, but I digress.
The predominant way that physical training is systematized and approached is something I'm going to call the mechanical statistical-inferential training gaze, borrowing heavily from an idea my brilliant friend Jahed came up with regarding our approach to medicine.
Basically, most people look at the body as a system of levers and pulleys, informed by statistical generalities across various groups of people. Make sense so far?
An example of this would be what my friend Bret Contreras has done over the past 10+ years to convince people that it made sense to train the glutes in various specific ways including loading them directly with the Contreras hip thrust. If this seems obvious to you now, trust me when I say it was not at all obvious or even accepted as an idea worth pursuing a decade ago. Bret tirelessly collected reams of various types of data to show people that muscle activation was happening, muscles were growing, the movements were getting stronger and so on.
Let's take a step back for a second to one of the most fundamental principles of the human body that governs all training. If you understand this simple principle, not only are you ten steps ahead of most people who only understand the downstream application, but you don't need to be taught specific application because you understand the principle.
Wolff's law (and Davis's corollary) state that bone (and soft tissue) remodel along lines of stress according to the demands imposed upon them.
You can predict from this that a tennis player with a wicked forehand is going to have a slightly bigger racket arm than their non-dominant. And in fact they do.
As a result of this phenomenon, which will be important to understand later, you will also realize that it's not just training stress that the body tissues adapt and remodel to – it's all stresses and loads from everything you do.
Given this understanding (let's not even call it a fact, maybe there is some other magic happening we don't even understand), it should become totally unnecessary to collect mountains of evidence that loading the glutes in the hip thrust manner is effective.
One of the things I notice with people who take my biofeedback courses is that they immediately get more creative in how they load their body, because they intuitively understand that to induce a change in the body all you have to do is load it appropriately.
This brings us, in a way that hopefully helps you form a new thought process around it, to the question of staggered stance swings, and why they are no different than a staggered stance anything else. The question is not "Are staggered stance swings useful?" The question is, "Are staggered stances useful."
Well if you know that the body reforms tissue along lines of stress, you could reasonably conclude that every body is undergoing asymmetrical tissue remodeling all the time. Unless you go through life doing every single thing ambidextrously you are being made crooked by your daily life. In the likely event that you play a sport of any kind, you're repeating specific patterns for tens of thousands of repetitions and they're likely unilateral.
You are staggered.
Ipso facto it would be appropriate to load the body in a staggered fashion with any and all movements. You may want to load "in" to the asymmetry. Or you may want to load "out" of the asymmetry.
This is where the statistical-inferential gaze causes a huge rub. It's hard enough to draw and show valid conclusions from something as simple as loading a bar vertically across the hips.
To do so with the variety of asymmetry that exists across a population is so hard that there's only one thing to do.
Pretend it doesn't exist.
You may think I am exaggerating, but I'm not at all. The vast majority of training dogma simply ignores the fact that people are inherently asymmetrical. In fact most of it goes militantly against the idea so much that if there is any imbalance detected at all the praxis is to regress the person to physical therapy.
This is an unfortunate and logical conclusion of top-down thinking where you try to draw inferences and conclusions to apply to individuals by looking at large groups – which the individual may or may not even be a member of.
A better approach, and the one I teach, is to instead start with the individual and look at how they are affected directly.
The questions, and the answers to them, then become much more relevant and applicable.
What benefit will I, specifically, get from this exercise? I can look to simple physiological principles for answers, not vague studies done in far away places on vastly different people.
Is this good for me to do right now? This is really the money question. It does no good to target a specific goal with a specific exercise for a specific benefit in this very moment if your body is going to respond negatively to the stimulus. Fortunately, biofeedback has been shown to be a reliable and powerful real-time predictor of response to exercise.
Looked at another way, have you ever looked at a food and thought "Nope, not right now." But some other type of food seemed just fine. You may not be able to explain that intuition and why your biological feedback was telling you that it wasn't going to sit right, but you know to follow it. A study of how great apples are isn't going to do you any good in that moment.
If this is good for me to do, is there any way I can make it better? Ah now we're getting into the really powerful benefits of individualizing. Combining these ideas, when you understand the principles behind why you'd lift a weight in the first place, and when you have a way to look at the quality of the response, you can make adjustments to improve your outcomes both immediately and in the long term.
If a swing is good, a staggered swing may even be better. Staggered left or right? I don't know why don't you test it?
So you see, this requires a shift in your entire mindset and approach. But, the benefits are enormous.