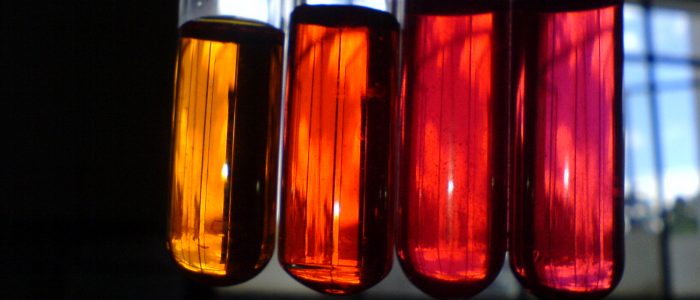 When I was on my back from Manila, which was an absolutely fantastic trip that I'll talk more about at another time, I posted an Instagram story of people dutifully walking into the body scanners at the airport and literally throwing their hands up to submit to the scan. It felt to me like an awfully apt metaphor for the way we've pretty much given up standing against authority in the face of eroding freedom. I've opted out of the body scanner ever since Jen turned me on to the option many years ago.
Naturally, this generated a lot of questions. The easy one is "can you really opt out, and how?" Simple, you just tell them you opt-out (or as I like to think of it, opt-in for the pat down lovin) and they will escort you around the machine where you'll get a begrudging pat-down by the nice TSA officer. I'm always very nice because they probably hate the pat-down as much as I actually do.
The harder question is "Why? Aren't they harmless?" and of course one in four respondents quoted back to me the common refrain they've been sold which is "Isn't the radiation less than you'd get on the actual flight?"
Before I tackle the specifics of the body scanners, I think this is a great example to demonstrate the precautionary principle.
The precautionary principle is the idea that, given unknown but potentially great harm, you should avoid the risky action whenever possible and that the burden of proof lies on those making the decision or applying the harm to prove that it's harmless.
Another way to think of this is in terms of cost and benefit.
If something has a (potentially) extremely high cost, but provides very little benefit, we should be exceptionally cautious in using it.
The big idea of cost is something I've written about extensively and is an idea that is woven into how I live my life. For example, when it comes to biofeedback training one of the things I teach is that you can always do movements that don't test well, but you may pay a higher cost. That might not be worthwhile on a training day, but if it doesn't test well on meet day maybe it's worth going for broke. The important thing is that you recognize the cost, weigh the benefit, and make an informed decision.
One of the most common examples of the precautionary principle being invoked (or not being invoked) is when it comes to Genetically Modified Organisms. The fact is, despite a modicum of studies being done in infinitesimally small parts of an incomprehensibly complex system, we don't really know everything that happens when you splice part of the genome from one living thing into another (note that GMO is not the same as traditional cross-breeding like we do with dogs and apples [not at the same time, you can't breed a dog and an apple]). It could be totally harmless, or it could be the butterfly effect that destroys the entire planet's ecosystem. Big shrug emoji because not only do we not know, it's almost impossible to know. So the precautionary principle would say we should be exceedingly careful how we proceed, because the risk of harm is so great.
But, you say, David there is great benefit from GMO we are able to feed a starving planet. Fine, let's pretend for a second that's true then maybe it's worth it.
Going back to the body scanners, there's a very simple cost-benefit. You get almost no benefit by participating, and it potentially exposes you to great harm. The extra 3 minutes it takes to get a pat-down isn't worth it.
It's entirely possible that the radiation you get from having a cell phone in your pocket all day is many times worse, but the benefits are so (ok, arguably) great that you could say it's worth the potential harm.
What harm? Glad you asked. The general consensus in the U.S. (I'll let you figure out the motivations) has been that any radiation that is non-ionizing (anything lower frequency than ultraviolet) is basically harmless. But the WHO and the International Agency for Research in Cancer actually classifies non-ionizing radiation as potentially carcinogenic. Several European countries have ditched the body scanners completely because they don't think they're harmless AND they found that the false alarm rate was so high they were nearly useless. So much for the benefit side of the equation.
So what about the claim that you get more radiation from the flight itself. On the face of it, this is true. Looking at the raw exposure numbers it's true that you get several times more radiation just being at the higher altitude during the plane ride. But as explained by several UCSF faculty in biophysics and biochemistry in a letter to Obama (actually to his asst. for science and tech) in 2010, the exposure on a plane ride is distributed over the entirety of your body. In a body scanner, the radiation is focused on a millimeter layer of skin. Which means that the actual exposure for that tissue is many times higher than it would be if it were distributed across the whole body.
But that's not all. As a single example, one study showed that indeed non-ionizing radiation can cause genetic damage. I quote: "Hence, this project confirmed the existence of THz genotoxicity, but it remains unclear under which specific conditions such effects occur."
Which is a perfect summary because it conveys the limitations of science in this regard. When it comes to something that is potentially very harmful, you need to test the exact specific conditions, not extrapolate and hope for the best.
When it comes to the body scanners I certainly don't care what you personally decide to do.
But knowing and understanding what the precautionary principle is will serve you greatly.