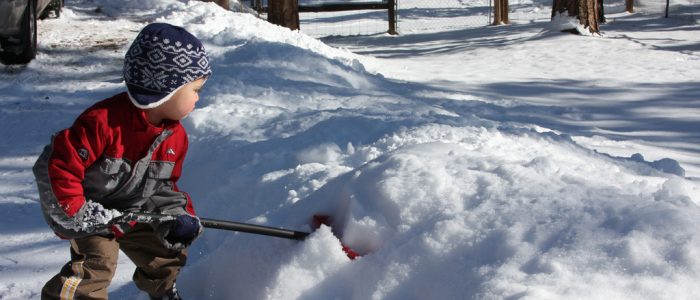 Philly just got hit with what was supposed to be the winter storm of the century, but honestly I have to tell you I was pretty underwhelmed. It snowed six inches and it was cold. Maybe it's the growing-up-Minnesotan, or maybe we ​just dodged the worst of it, but I don't see the big deal.
Anyway, it got me thinking about something I always do when I'm shoveling snow, which is to do my neighbor's walks as well. In fact, with some of the lighter snows we've gotten I do the entire block on my side. It really doesn't take that much longer, and I'm already all bundled up out there doing it, a few minutes more isn't going to make much of a difference to me. Plus, it's even easier in the city. When I lived in suburbia and I had a big ass tank of a snowblower I would drive it over to the neighbor's and do their driveway as well.
The thing is, especially in a city, even if just one person on a block goes out of their way to do a few extra houses it has a non-linear effect on how easy it is to get around a snowed-in city. Most people don't even bother to shovel their sideways to begin with, much less do more than their share of sidewalk.
When you go out of your way to do a little extra while you're already there​, it changes everything for everyone.
Not everyone lives in a snowy climate, and it may only snow meaningfully a few times a year, but maybe you see where I'm going with this.
– Pick up an extra dog poop when you pick up your dogs'.
– Put away some weights that are strewn about the gym, that you didn't take out.
– Make a double batch of chili or bread and give it to someone you know needs it (someone you know is invariably very ill, grieving, or going through a hard time – food always helps.)
And so on.
I don't mean to be too preachy, and this might sound like an obvious thing, but are you actually taking the extra time to do it? Listen I'm no saint by any means, but this is something I make an active attempt to do as often as possible that makes my community better.