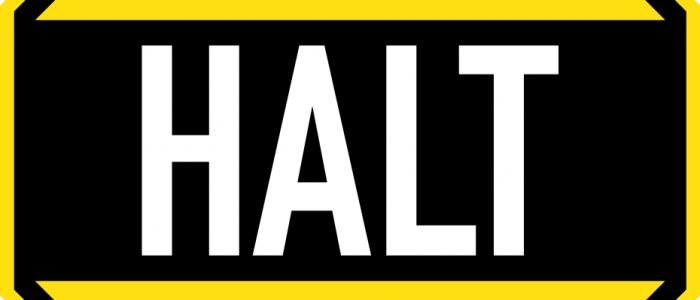 Have you ever heard of the HALT acronym and principle?
It stands for Hungry, Angry, Lonely, Tired.
The idea is that if you are any of these things, you should stop before you do anything rash.
By itself it's a pretty good principle and form of biofeedback. It prompts you to check in with yourself, and the state of your body before you make some rash, destructive, or otherwise harmful action or decision. I think we can all agree that you're never going to be at your best when you're hungry, angry, lonely, or tired.
There's a bigger principle to take away from it though. You don't have to limit your checking-in on your state to those four states.
All of your states affect your actions. You could be sad, scared, proud, embarrassed, worried and so on.
And the most important thing you can ever do is to reconcile your state before you do anything else.
Sometimes that means taking the same action you would have taken regardless. An example would be if you're on your way to work out but you're really angry about work.
Are you a person for whom working out is a good way to work through emotions like anger, in a positive way? Then taking the action of doing the workout is what you'd do to reconcile your state.
But, if you're a person for whom an angry workout is just one more spin into a downward spiral of getting more angry and frustrated you must do something else first.
You have to care of your state before your action.
I wrote much more about this with how it relates to stress and how you react to it, if you're interested, in a piece here.
But the takeaway I want for you today is to think about how you're feeling at every inflection point before you take a different action, and check in on your state. Sometimes you can just keep going forward. But sometimes you're going to need to fix your state, first.