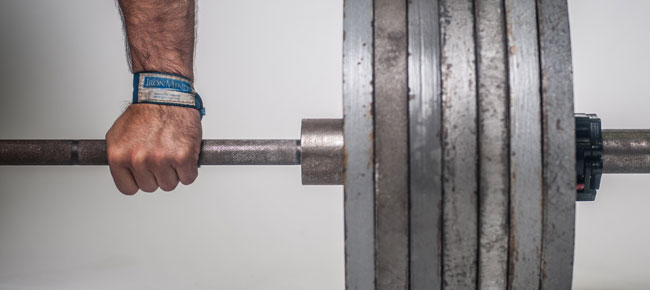 Lifting straps are fantastic. Like belts they're a tool that used properly will allow you to lift more weight and get more out of your training than you could otherwise. Used improperly – well not so much.
Something you'll hear often from people who don't even lift (or very much) is that straps will make you weaker in the long run or that you're only as strong as your weakest link, and straps will cause that to be your grip. While it's true that you can only lift what you can hold on to, there are a lot of qualifiers to that statement so let's look at it like this.
Straps are to barbells as belts are to pulling heavy as tacky is to stones. All of those pieces of equipment allow you to lift heavier weight than you would be able to without them. But, how does that make you stronger?
If you can only deadlift 5 reps with 400lbs before your grip goes out, but are able to deadlift 10 reps with straps you are able to place your entire posterior chain under double the stress than you would be able to otherwise.
If you can only lift a 220lb Atlas stone without tacky, but you can lift a 270lb stone with tacky you are able to add 50lbs to the amount of stress your arms, back, glutes and entire body for that matter is placed under. More weight makes you stronger.
In both of these cases, provided you're doing some other specific exercises to improve your grip strength you will come back to the lighter weights with an overall stronger body.
If you still don't understand how straps can make you stronger, not weaker, I have lost interest in trying to convince you.
Here is a good technique for actually using the straps that should ensure that it never slips off your implement.