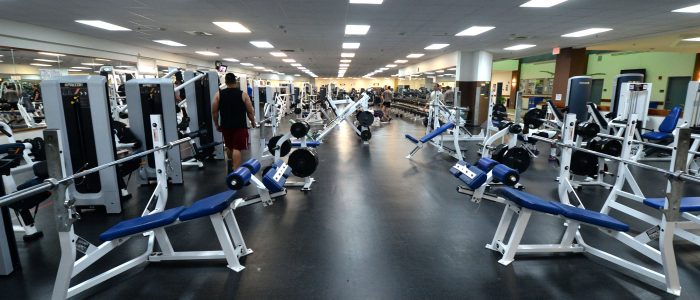 Last week I walked into this gym I had been a member of and said "I'd like to cancel my membership." The manager, who I had spoken to several months prior quickly took over the interaction at the front desk.
A little background is relevant here. I joined this treadmill and tricep machine gym in the winter last year to have somewhere to run when it was too cold and icy outside. In the spring when I went in to cancel, I got the usual "Well why don't you just suspend your account until fall, and then you might need it again." I didn't really want to do that as I knew exactly how it would play out, but I went along with it. The manager emailed me a follow-up and said what day I'd be billed again in the fall.
Because my bike got stolen a few weeks ago I put off the slightly-longer-than-walking-distance trip to finalize the cancellation, and so while I was at the tanning workshop the week before I missed the billing date. You got me globo gym, fair enough. I wasn't going to ask for a refund on those dues, they pickpocketed me fair and square.
So you can imagine how I felt when the manager said, "Well, you were just billed and normally it's a 60-day notice to cancel but you'll just be billed one more time."
I replied, "Look you got me with the whole suspend-and-then-cancel-it-later deal, you got one more payment out of me, I'm not asking for a refund, but if you think you're billing me again for something I'm clearly not using you're out of your mind."
Her reply? "Sorry I don't make the policies."
I lost my shit. I won't repeat my diatribe here, but suffice to say I pointed out that this is why people hate the gym industry, no one knows 60-days ahead of time that they want to cancel a gym membership, and if they really wanted to push it I'd walk out right then and charge it back on my card. She relented and literally said "Ok, you win, you're all set."
I think I was particularly incensed because of this article in the New Yorker I had read the same day. I highly recommend you read it. But if you don't, here's the tl;dr version of it: Some bottom-feeding scumbags have figured out that they can use perfectly legal methods to take over the lives of elderly people and essentially strip mine the value left in their lives. They steal whatever capital they have left and lock them up in institutions who collect payment from their own estates to hold them in captivity. It's one of the sickest schemes I've ever heard of and it's all perfectly legal.
Everyone is in on it. From the "guardians" who perpetrate the scams, to the lawyers and judges who stamp it with the legitimacy of the legal system, to the employees and managers of the nursing homes who collect their paychecks knowing full well who's footing the bill.
In both of these cases, the trivial case of my $50 gym membership, and the millions of dollars and lives destroyed by these scammers you have people who "Don't make the policies" and are just doing their jobs.
At some point people have to stand up and decide that they won't be part of an exploitative system. What if the gym manager said to her bosses, "Sorry, I don't feel ethical charging people for 2 months of membership they don't want"? What if the owners or managers of the nursing home refused to accept business from these "guardians" who had stolen the lives of these elderly folks?
Let me be clear on this, as you're probably wondering "Hey, you own a gym, do you put your money where your mouth is?" We gave up on contracts years ago because I was never willing to hold anyone to the contract. I won't do refunds, but I'll cancel a membership any time up to the day before the billing date, no questions asked. It's simply the right thing to do, and as a bonus I don't put any of my employees in the shitty position of having to say "Sorry, it's the policy, I don't make the rules."
I think it's good business to do things this way, but I also think it's being good people.
Bottom line is that systems, good ones and bad ones, are made up of parts and people. It can only take one good person to break a bad system.