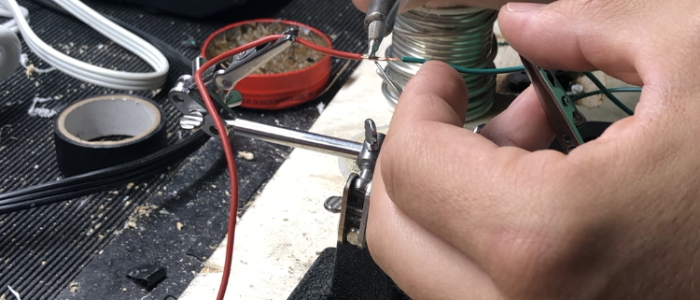 Things are so "cheap" no one ever fixes anything anymore. Throw it away, buy a new one. Of course, you don't see the externalized costs that make it so cheap. But lots of things can still be fixed.
Less junk in landfills, more money in your pocket, and the bonus is that a lot of times older versions of simple devices are better than their newer counterparts.
A basic skill you need for repairing small electronics is soldering. As with most hard skills it's becoming a bit of a lost art in the world of integrated circuits, ultra-miniaturization, and disposable junk. Plus, most people have no idea how to solder and as a result think it's harder than it is when they get really poor joints.
Soldering is actually a really simple skill that is easy to pick up when you have the right tools and materials and it's almost guaranteed to come in handy in fixing or making something.
Peep this video tutorial that walks you through what you need, and how to make a good, strong, reliable joint.