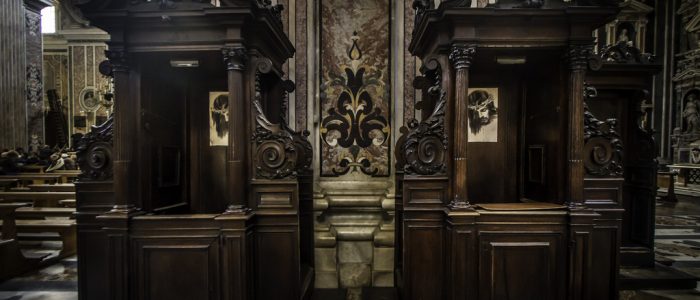 "Forgive me father for I have sinned."
"How long has it been since your last workout?"
"About a month."
"Oh."
Between my skydiving trip at the end of October, being gone for a good chunk of November, and then being sick all last week after I got home (seriously just the most annoying head cold that leaves me functional enough to do most things but exhausted with a hacking cough by the end of the day) it's been about a month since I last lifted.
I've always believed that the difficulty in getting started again is directly proportional to how long you've been out of the habit.
Incidentally, I think the converse is also true. It's very easy to keep up the habit of working out once you've been doing it routinely for a while. Habit completely abdicates the need for willpower, motivation, or whatever you want to call it.
So, what do you do and how do you to it to make re-entry more successful and easier?
The single biggest tip is to do way less than you think you should. If you have a workout plan or program do the whole thing, but cut your sets and reps down by half or two-thirds.
You're probably a little detrained, so whatever you do is going to feel harder than it would normally to begin with so this makes it a bit more manageable.
Plus, you're inevitably going to get disproportionately more sore and beat up from a first workout back than you normally would. Doing way less helps to mitigate this so that you're ready to go the next day, or the day after if you alternate days, rather than being so sore you have to take more days off thus interrupting the return to the habit.
Finally there's a mental benefit to easing back in with something much more manageable. It's a lot easier for it to feel like an easy win than if you try to struggle bus through something you really need to be trained up for. You can build on the easy win to get back into the habit.
In a distance second place, the other thing that can help reintegrate the habit is to plan out your workouts. If you were in the habit before there's likely a specific time or routine where your workout existed, say on your way home right after work. More than likely, since you fell out of the habit some other things have swallowed up that timeframe and now it feels like you have to find new time for the workout – when it was there all along.
Know what you're going to do (you do have a program, right?), and when you're going to do it. Put it on your calendar or your to-do list or however you manage things you don't skip out on like dates, appointments, and meetings.
I'll be back to it at 2pm today, doing Bryan and Scott's bodybuilding programming. How about you?