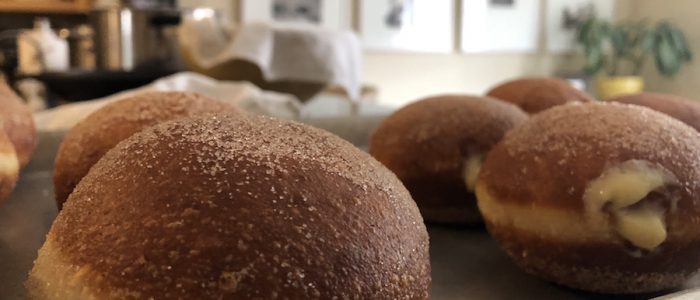 About a week ago one of my favorite bread bloggers, Maurizio Leo, put up a new post on how to make naturally leavened (so sourdough, but they're not sour at all) Bomboloni, or Italian donuts. I practically started drooling when I saw the post and the included pictures, but I looked through the recipe and immediately decided it was beyond what I was capable of. They take about 3 days total time to make, require very delicate handling, and involved frying them. In thinking through the process, and therein lie the problem, it felt overwhelming,
A few years ago I wrote an article about how to get started with biofeedback training and I specifically called out to people who were trying to "think" their way through it. I was responding to countless people who tell me they're interested in trying biofeedback but they couldn't wrap their heads around exactly how it would work.
The problem with this way of thinking is that by its very nature the less experience you have with something the less able you are to map out the reality of executing all of it in your head. A very experienced baker could have looked at that recipe and truly understood, at a functional level, how it would all come together and then would be able make an accurate assessment of how hard it actually was. But if you have literally​ no experience with something, as most people with biofeedback, you can't make a good assessment of how complicated, effective, easy, or anything it might be.
Humans are remarkably well suited to actually doing things. Interacting with their environments. We have unbelievable dexterity in our hands and incredible eyesight at both extremely close and relatively pretty far ranges. We're ideally suited for touching, feeling, changing, and physically engaging with our environment.
Thinking on the other hand. Well let's just say, based on what I know of philosophy, I'm not entirely convinced of humans' faculties for thinking our way through anything.
Which is to say, it's almost always harder to think your way through something, exponentially more so the less experience you have with it, than it is to actually engage and start doing it.
As you start moving through the process you're sure to encounter pitfalls and difficulties but you learn from them and move through them.
You won't learn anything from thinking your way through something you've never done.
Your imagination isn't that good. You can't see the steps of a process you haven't done, likely even if you think laterally from something similar you've done.
The Japanese have embraced this reality in how they approach erosion control. They don't make massive pre-planned changes to the environment that have been carefully "thought-out." Instead, they make very small incremental changes and then wait to see what happens, what effects occur that perhaps weren't expected or considered. Despite their vast experience, they are aware they can't predict how the next project will go.
One of my favorite things my good friend, and the GM of Movement Minneapolis, Mark Schneider said years ago comes back to me often. In response to people who say they're afraid of skydiving Mark said: "You're not afraid of skydiving, you don't even know enough about the experience of skydiving to be afraid of it."
I've always loved this. Your experience of jumping off a swing set or being on a tall building has virtually no application to the reality of skydiving. You don't even know enough about it to be able to think your way through it in an accurate sense.
And so it was with the bomboloni recipe. I made them, I made mistakes, I learned from the experience and I made some of the most delicious treats I've ever had in my life with my own two hands from nothing much more than flour, water, eggs, and sugar.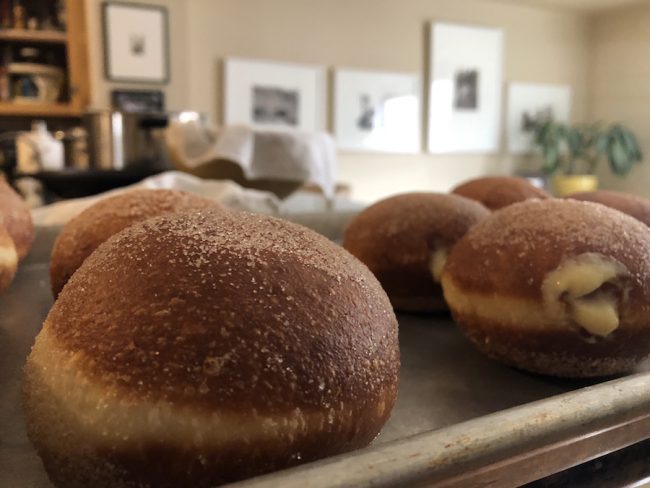 This is not a rah rah pep talk to convince you that you can do anything you set your mind to. I'll be the wet blanket to tell you that it's entirely possible that if you set out to take action on something that seems too hard you will make a bunch of mistakes or even totally screw it up.
But at least you'll be playing the game.
At the very worst you'll be guaranteed to learn and grow from it, which is more than you'll ever get from thinking your way through it.