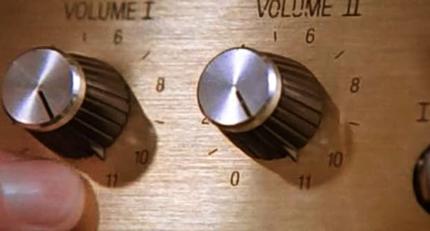 Every November we dust off the Million Pound November challenge at my gym. The quick description of it is that it's a team effort (teams of six this year) to lift a million pounds of volume in one month. This challenge was born out of a something I undertook many years ago to do it by myself.
This year up until October 31st I had no intention of doing it myself, but one of my gym members asked me if I was doing Million Pound November at the exact right moment and I said: "Well. Yeah, I think I am."
It's hard. Alone it works out to be 33,334 pounds of lifting every single day of the month. In a team of six it works out to about 14,000 pounds over 12 workouts. Much more manageable, but still requires consistency.
Anyway, my point in all of this is that I want to create some context for those volume numbers, because total training volume is one of the absolute most important variables in training, and yet one that most people never give any thought to.
Did you know that most humans eat between three and five pounds of food per day? Whether you eat all your meals from the value menu at McD's or fresh vegetables and hunted game, you probably eat around the same total weight of food per day.
There's an inherent relationship between hunger, satiety, food density and volume.
As there is with lifting volume.
Most workouts, whether a bodybuilding plan, a heavy low-rep powerlifting session, or a high-density metabolic circuit come in around 10-15,000lbs. You'll "feel" a workout around this volume as something that was fairly easy to accomplish and you likely won't feel beat up after it.
Around 20,000lbs is where a workout gets harder just to complete it. You can again "feel" when you've crossed into this territory. You'll also notice a significant difference in your results when you're regularly hitting this kind of volume.
Finally, at 30,000lbs and above you're in an entirely different orbit. It's sort of the workout equivalent of eating 10 pounds of food. You can do it, but you're going to work hard for it. It requires shifting gears, lowering overall intensities to ranges you wouldn't normally train in. Believe it or not, once you've crossed this threshold it's not that hard to double, or even triple it. In the same way that once you know how to pace yourself to run five miles, you can pretty easily run ten or fifteen.
Paying attention-to and manipulating total volume can be an extremely powerful lever in your training. If you haven't been making much progress, try literally doubling your average workout volume. Things will change, believe me.
In case you've never paid any attention to volume, it's simple to calculate. Simply multiply the total number of reps by the weight moved. Let's say you deadlift 350 for 3 sets of 8 reps. 350 * 24 = 8500. Do this for all your movements and add it all up.
I'd encourage you to go back through your notebook for the past few weeks and calculate your volume. I'd bet it's under 10,000 on average. Now you know one big thing you can manipulate for better results.
For my part, I'm 154k pounds into the month, and I haven't trained yet today. On Wednesday I'll explain how I use biofeedback to stay healthy with so much volume.