I change this from a picture to a page so it is easier for people to Google for. Feel free to steal it and put it on your own site, I did.

Tivo Serial Adapter Cable: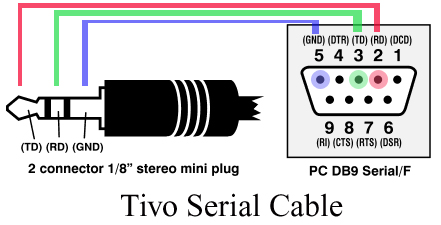 Parts needed:
1 - DB9 Female
1 - 1/8" Stereo Mini Plug
1 - 1 3-conductor cable/wire (or stereo plug with attached wire)


Instructions:
Solder.