Don't get me wrong, I love TechCrunch. Often times though, the quality leaves something to be desired. Like the other day when Leena Rao spelled Duluth, Minnesota: Deluth. Multiple times. Never corrected it.
Today they posted an epic Chartfail: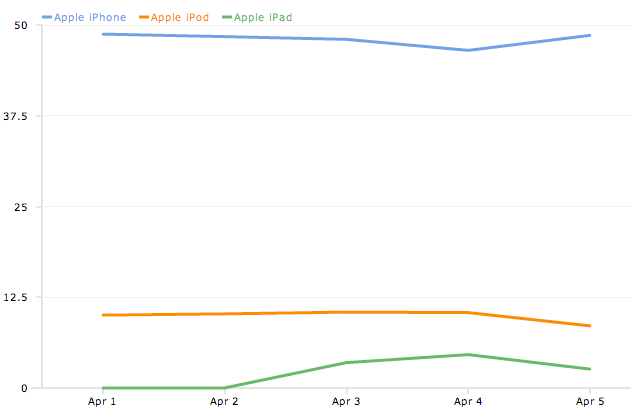 50 what? 12.5 what?
Wait what is this?
Also, a sample of 5 days?
Seriously?
If you like what's here, please follow me on twitter here.