Setting up Apple Qmaster and Compressor to use as many machines as you have for rendering can save a ton of time when compressing video for the web.  You'll need to install Compressor on each machine, and then load up the Qmaster preference pane.  Here are the settings.  One absolutely crucial thing is the Cluster Storage path.  If all the computers can't access this, then the render files can't get passed around and the cluster will fail miserably.  It does NOT fail gracefully.  Here are the 2 best solutions that I can come up with:
Use a shared NAS or SAN drive and set all of the paths to the exact same path.  This would work well I think if you had extremely fast network attached storage.
Set them like I have, and make sure that all the nodes are running under the same username and the machines can access each other.  I don't specifically know that this is how it works, but I'm pretty sure it is.
Here are the settings:
On your main cluster controller machine: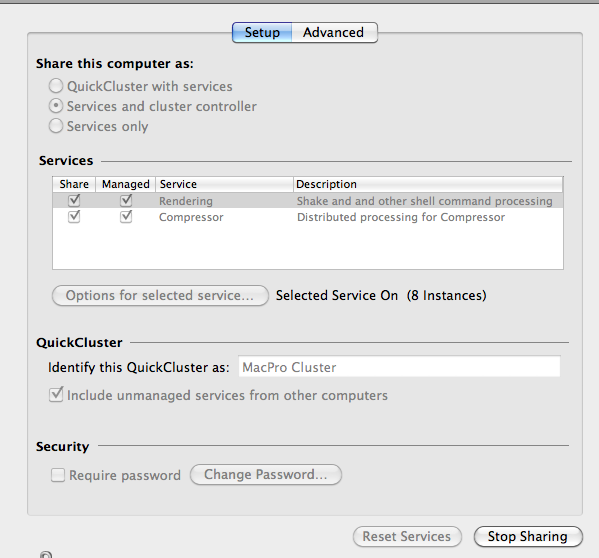 Advanced tab: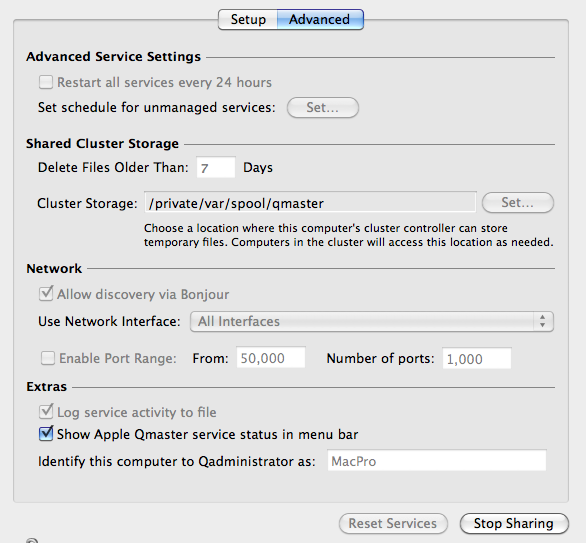 Setup tab for worker node: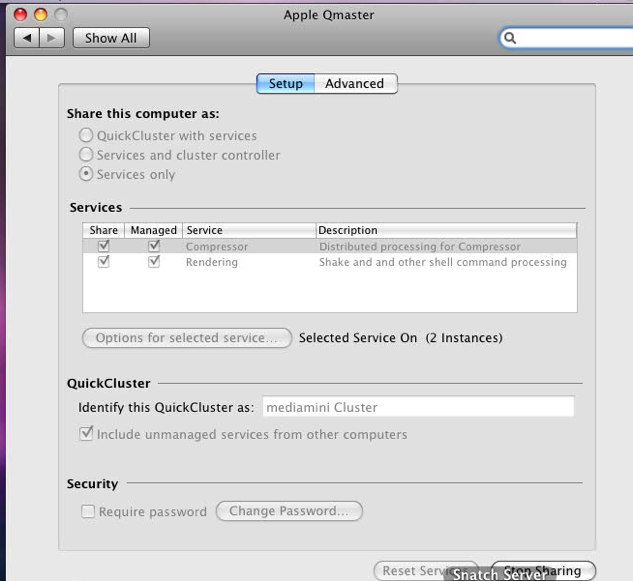 Advanced tab for worker nodes: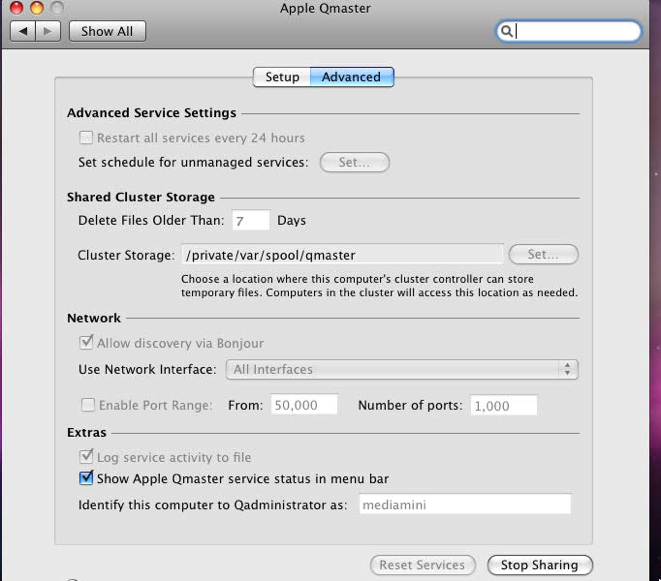 Also, set this in Compressor->Preferences: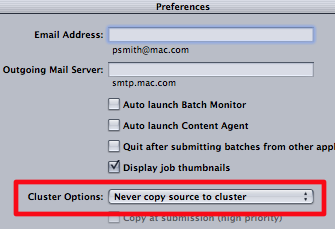 If you like what's here, please follow me on twitter here.